I am sitting in my dining area writing this post. This is my favorite writing spot. Why? Because I can see outside whenever I need a break and what I see is plants, flowers. Now picturize yourself sitting on a couch reading your favorite book. The side table has a small flower vase with fresh flowers and some other hanging plants in your patio. The whole set up sounds cozy. Isn't? I love some greenery in my rooms. It gives me a lively feeling. But whenever I plant some flowers, initially I can remember to water them but as days pass by I forget. And the result is my blooming flowers say goodbye to me.
Fresh plants and flowers definitely have a different charm but there are few other home decor ideas that can be used without spending tons of money. I am not among those who changes the decor according to the season (festivals are exception) but yes, I do like some change to my eyes time to time. So, here is what I usually do.
Candles: I love candles. You can get scented/unscented candles and decorate them with shells, stones, laces, beads. Put them in a glass and they become a center piece.
Mirrors: Think about changing an ordinary mirror into a decorative piece.
Old bottles, jars and vases: Decorate tall jars with puffy paint. Or if you have any plain flower vase lying around and you want to give it some extra touch then try painting it. I did the same with the jar in the picture.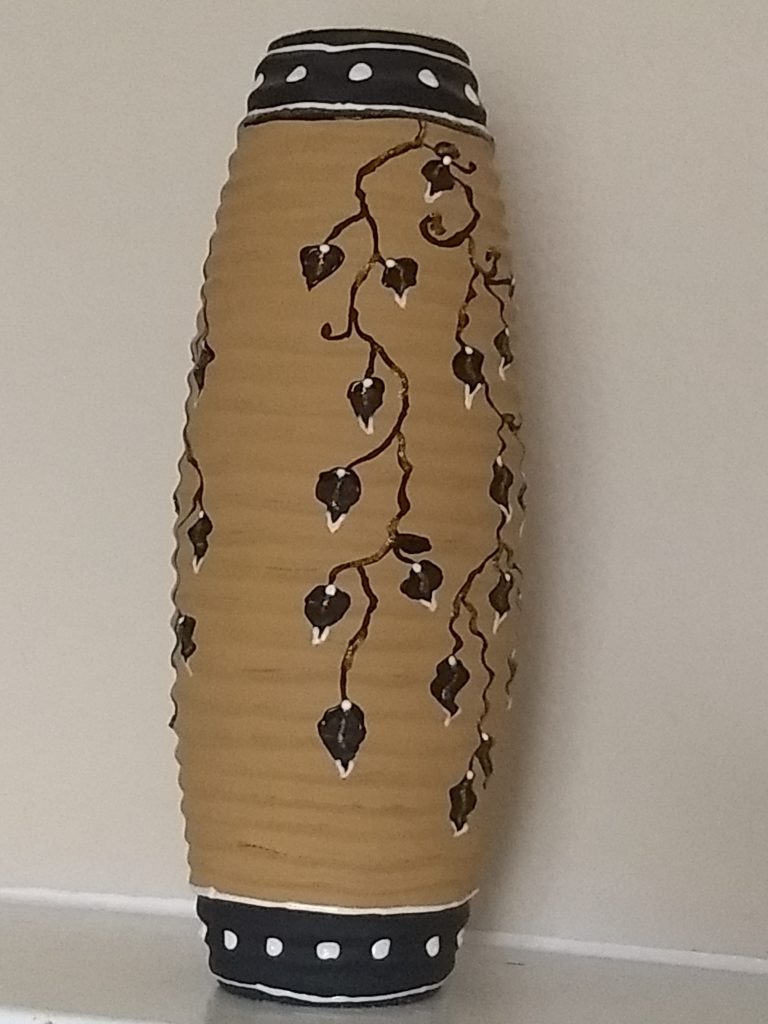 Old wine bottles: This craft I am yet to try out. You can collect wine bottles. Now, decorate them using paint, twine, pebbles. You can make a sequence of three bottles and stick alphabets on it (e.g. Love, Eat, Smile) . Or use colored buttons and glue them on it. You can also use wine glass and paint them or use that as a candle stand.
Paintings: Even if you are a seasonal painter like me, hanging your own art work is always exciting.
Silk flowers: This other option is for two kinds – 1. people who are not that crafty or into diys and 2. people like me (who love flowers and plants but have a weak memory in to water them:)) are silk plants. There are many companies who sell natural looking silk plants. I was fortunate to come across http://www.csiwallpanels.com/ . They have plenty of options to pick from. You can pick as per your need – indoor/outdoor or shape/size or preferable color. To me the search was pretty straight forward as I personally like White Orchids and to give some greenery to my patio, I picked the Boston Fern Hanging Basket.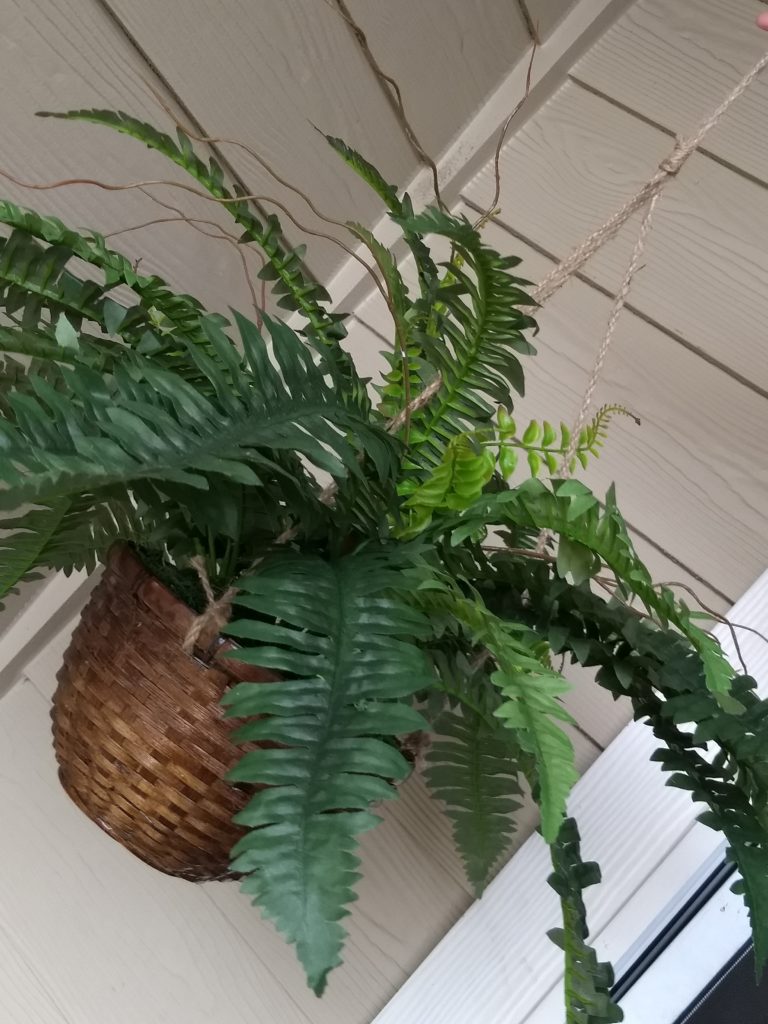 Paintings: Even if you are a seasonal painter like me, hanging your own art work is always exciting.
Nature photography: Nature is always at its best. Use your photography skills and capture some stunning picture. Frame these and see how the entire look gets a new feel.
I have seen pictures of fresh vegetables or spice box and they look really nice for your dining room decor.
What are your ideas for home décor? Do you change your home décor according to the season.
Disclaimer: This is a sponsored post. I have received the silk plants in exchange for my honest review.