"HAPPY MOTHER'S DAY"…to all the moms
Congratulations!! for completing (5 in my case) '-' years of motherhood.
Lets celebrate this day by making something traditional..How about Chawal Kheer? This is one of my favorite desserts. Usually, everyone likes 'Maa k haath ka khana'. There is hardly anything that we don't like cooked by our mom. My mom is also a great cook. But for this kheer..I like it when my dad makes it…:) He has his way of making it..let me share it with you all.
I can't compare my kheer with his but I was so happy when I got the same texture, consistency. I didn't mention same taste as each one of us has a different style…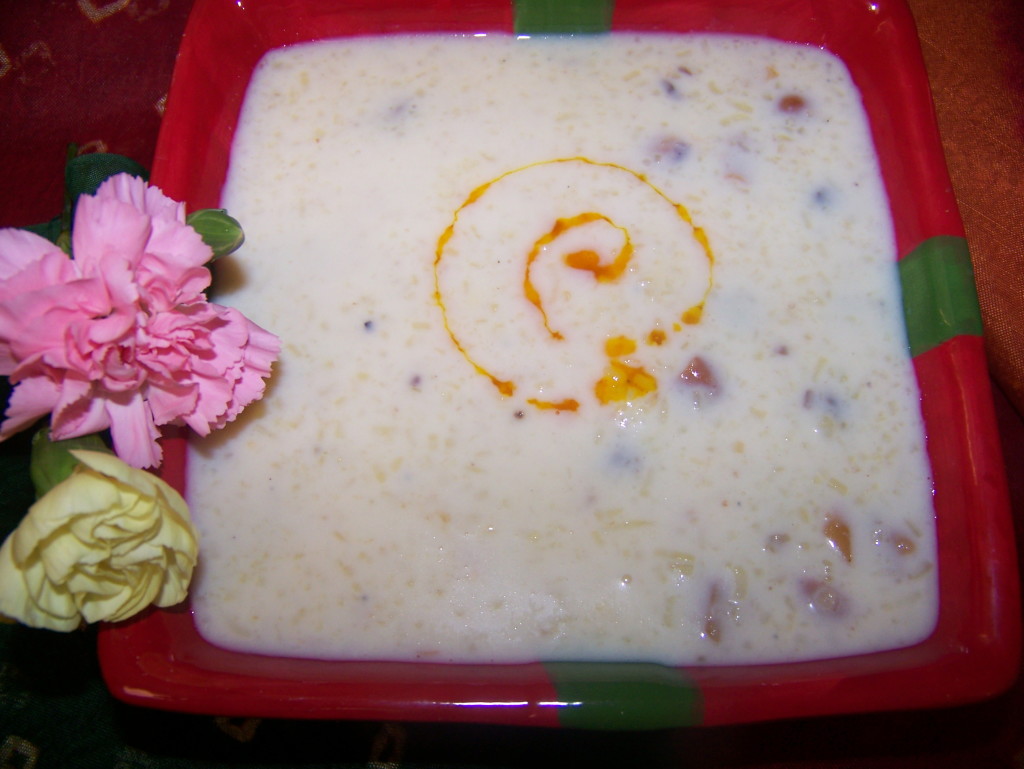 You will need:
Rice- 1/2 cup
Milk-2 1/2 cups
Ghee(clarified butter)- 1 tblspn
Sugar-1/2 cup, add if you need more
Dry Fruits- Cashews (cut in pieces), Rasins, Almonds(cut in pieces)
Dedicated coconut- 1 tblspn
Cardamom-4-5 (powdered)
Method:
Wash the Rice and spread it on a towel. Once all the water is absorbed coarsely grind it.
In a pan take some ghee and roast the rice till it turns golden brown.
Simultaneously, in a heavy bottom/non stick pan start boiling the milk on medium low heat.
Add roasted rice, sugar to the boiling milk. Add Cashews, Raisins & Almonds. Let it boil. Stir it in between.
Milk will start reducing and will get thick in consistency.
Add Cardamom powder.
It will take approximately 1 hour to get ready. If the kheer/pudding is too thick you can add milk if desired.

Transfer it into a serving bowl. Have it warm or keep it in the refrigerator and have it later.
ENJOY!!