Transitioning your little one to a regular cup is not much discussed topic but it is equally important alike other milestones. Every child's readiness is at different time. But whenever the time comes, we start thinking of the ways to make the transition smooth. Some prefer giving them regular cup while others prefer straw cups. While I was transitioning my little one to a cup, I came across this 360 Degree Spoutless Cup. The first sippy cup invented with both parents and kids in mind, the 360 Degree Cup eliminates messes and supports kids' dental health all at once. Drinking from anywhere around the rim, like a regular cup, helps support normal muscle development in a child's mouth. You have to suck/sip on the outer edge. Like you would a normal cup without any lid on it.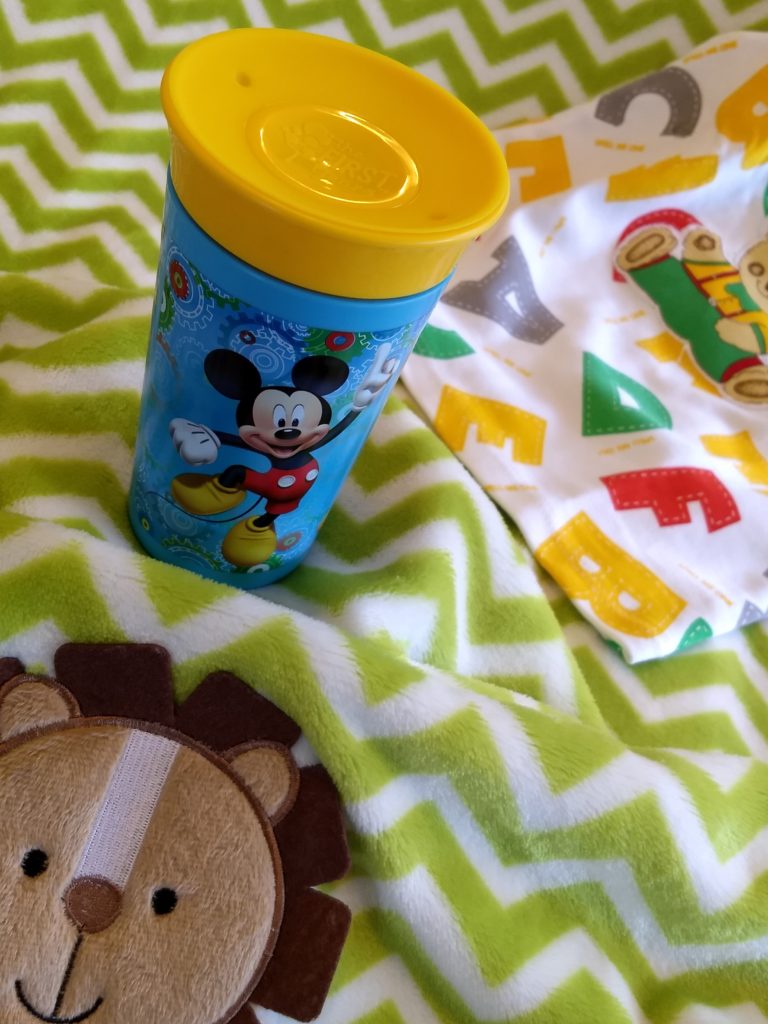 Once your baby has transitioned off of a bottle you'll need to have a reliable sippy cup in place since it will be used multiple times throughout the day. Before you take away the bottle, your child should know how to drink from a cup. It's a skill some kids master easily whereas few take time. But no matter how quickly or late they master the skill, few things go hand in and with the transitioning. Toddlers are messy because they are the young explorers, especially when first navigating sippy cups. You will find them watering the carpet if they have seen you watering the plants. Although there is no one right way to transition a child from the bottle to cup. It all depends on the child's readiness and his/her comfort level with the product.
I got The First Years Disney Simply Spoutless BPA-Free Cup made by TOMY.  It is available in other brands as well but since my daughter wanted this one for her little brother, so I got Mickey one. They are available in your child's favorite characters. My little was so happy seeing Mickey Mouse on the cup. For one day, he was just holding the cup and kept on drinking water from it. It is perfect for toddlers and pre-schoolers who want everything grow ups have.
Since, I have introduced this 360 degree cup, my kiddo is enjoying drinking from cup and I am not worried about spills.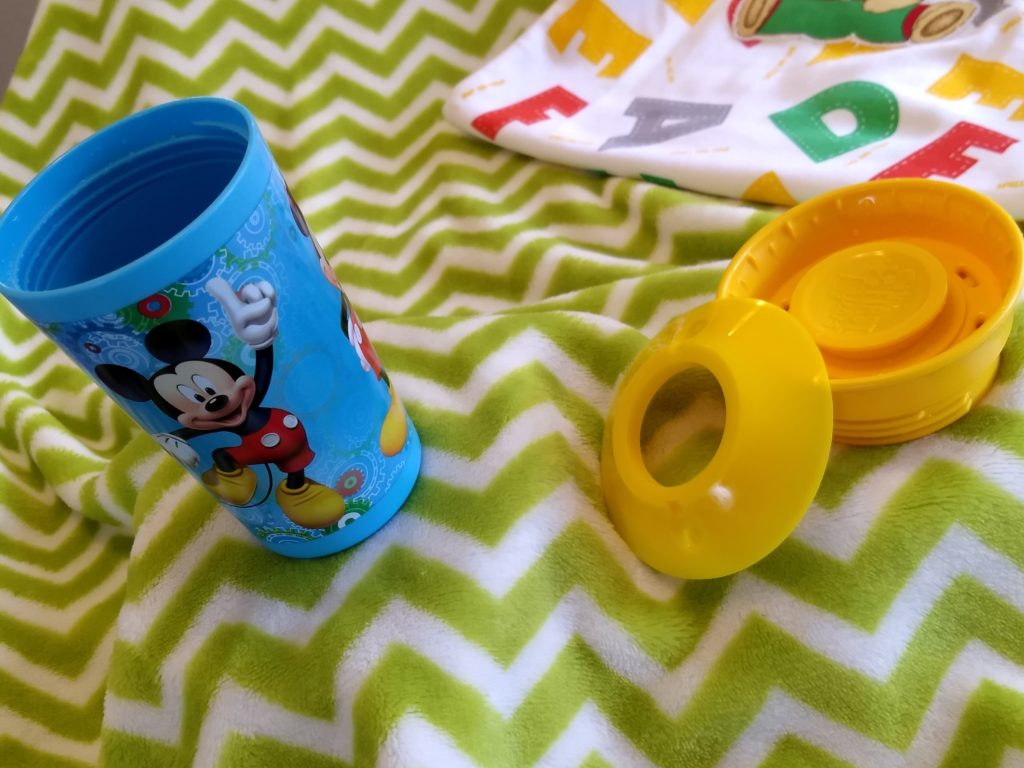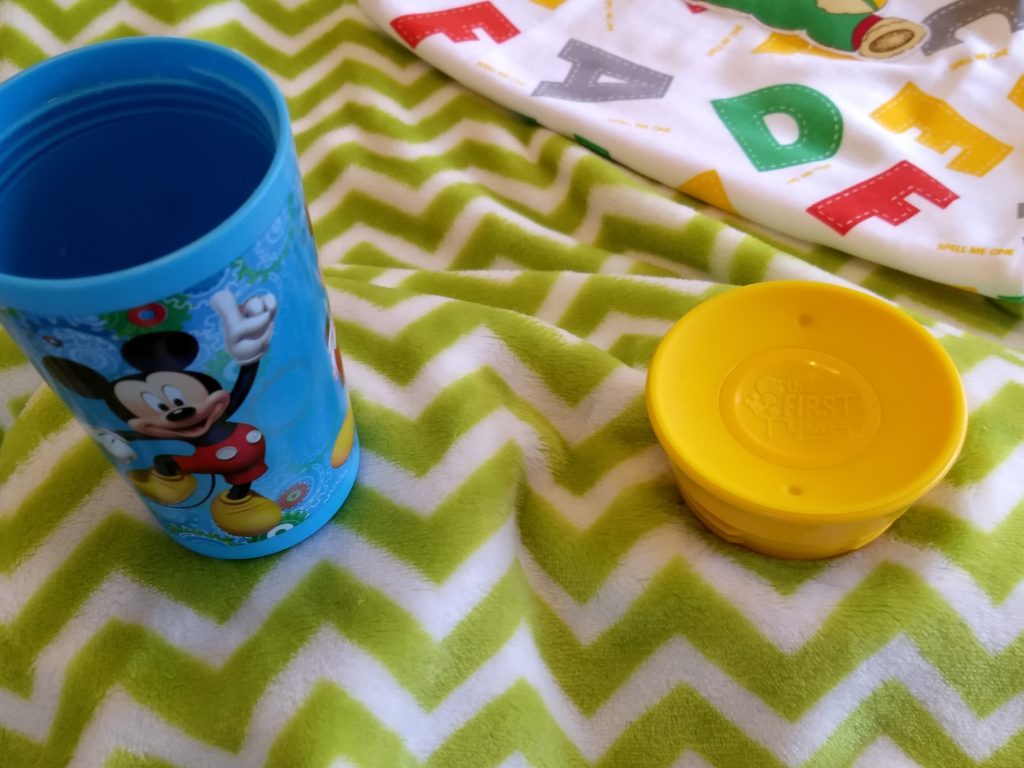 About the product:
Toddler cup with dentist recommended spoutless design
360° edge allows drinking from any side of the cup- simply tilt the cup and suck on the valve's edge.
Cup automatically seals when child stops drinking to completely eliminate spills
Easy to clean with no extra valves or parts:grab the silicon and just pull it off
12+ months
9 oz capacity for water, milk or juice
BPA-free & Top rack dishwasher safe
Product does not contain polycarbonate
Available in different cartoon characters
I am one satisfied mommy using this 360 Degree Cup for my toddler. I am sure if you can grab one for your little munchkin, you will be next in the row. 🙂
I have also already reviewed Boon Squirt Spoon.
Disclaimer: This is not a sponsored post. These are my personal views after using this product.