After the fitness program, now it is the time to pamper your skin and hair with some home based tips. Hair fall, damaged hair, dry skin, even skin tone are few areas that bothers almost everyone. We always wonder why suddenly we start experiencing tremendous hair fall or why our skin has lost its smoothness?
Cosmetics market is always one of the booming markets. Thanks to us who are always eager to try out that new product shown in the ad and it has skin lightening, anti-aging, skin tightening ingredients or hair care products that will make our hair smooth, shiny, silky with every wash.:)  I am sure we all would agree with the fact that even though we know these products are full of chemicals, we still use them.
Now, if you got a chance to hear the home remedies from your grand parents then you would be aware of what products they have used. They neither had these fancy looking products nor beauty salon. So, what have they used? They never had hair fall problems or skin related issues. The answer is less trial on your skin and hair and using home tips. They used to pamper their skin and hair with the homemade tips. They haven't used make up to look beautiful. If I say they didn't have to because they had a beautiful skin. Credit goes to the home based tips.
The tips I am going to talk about now are a combination of my own experience and few tried and tested ones by my friends. The good part with homebased tips is it doesn't have any side effects. So, let me start with my own papering routine for skin and hair.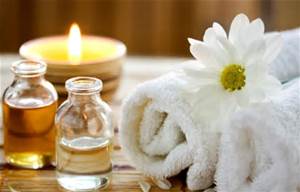 For Hair: I have wavy hair. So, they don't fall under oft category.
Recently, post delivery, I have experienced little bit of hair fall. It was on and off. So I got back to my old hair care routine of coconut oil massage. But along with that I tried few other things too. And I can see they have started showing their positive effects. I am having less hair fall and my hair feel soft.
So What do I use?:
1: Coconut oil massage : Application: I divide my hair in sections and then take some coconut oil, rub it in between my palms and apply it. Tie them (not too tight) with a band. Wash it in the morning with regular shampoo. After the wash, I feel the softness and also it has reduced my hair fall.
2: Fenugreek seeds hair mask: I soak fenugreek seeds in water over night and in the morning make a paste out of it. Apply that paste starting from scalp. Let it dry then wash it with normal shampoo. This makes your hair strong.
3: Heat curry leaves and fenugreek seeds in coconut oil: Massage it on the scalp. Leave it for couple of hours or over-night. Wash in the morning. I prefer overnight.
4: Coconut oil mixed with ginger juice: I heard a lot about this so I tried this too. It was good, I felt cooling effect on my scalp after applying it. Your hair will become soft, it also prevent hair fall.
Now comes my skin care: I have a combination skin. My skin care routine is very simple.
First of all, neither I apply make up on regular basis nor do I use a lot of products. Occasionally I put light make up which includes B & B Cream, Lipstick, Eye Liner and a very light Blush. Products wise I use body lotion. During the day time, I use light moisturizer. During summer, I use sunscreen.
Face packs, scrubs, mask I use: (its not regular. May be once or twice a month)
1: Ground coffee + Coconut Flakes powder + Sugar. This is my favorite. Mix it and keep it in an air tight jar. You can mix it with rose water or your face wash while taking shower. It's an instant scrub. If you don't have coconut flakes then you can mix it with coconut oil.
2: Powdered oats + Orange peel powder. I save the orange peel and let it dry in sun. Then make a powder out of it. Mix it with milk or rose water or coconut oil.
Now, let's talk about what others have told me.
Skin Care:
We have so much in our kitchen. All the lentils can be used as scrub. You can use raw milk for cleansing you skin. Cream for moisturizing. You can apply coconut oil at night and get up with a baby soft skin in the morning. 
Lemon juice + Sugar for instant glow
Gram flour + turmeric powder + cream + lemon juice for skin lightening
Gram flour + cream + sandalwood + lemon for facial hair removal
Oatmeal + Honey + Yogurt as scrub
Lemon juice + Brown Sugar for suntan
Alovera is also very good for skin
Fuller earth (multani mitti) powder + rose water as face pack
Tomato juice act as a bleaching agent. Mix it with rice powder or multani mitti or just apply tomato juice by itself.
Rubbing Papaya for glow.
Hair Care:
Egg + Honey + Olive oil for conditioning for dry hair
Henna (for color and straightening) + Egg + Yogurt for conditioning
Fenugreek + Yogurt: soak fenugreek overnight, blend it with yogurt for conditioning dry hair
Yogurt + Lemon juice : for dry scalp and shine
Fenugreek seeds + mustard seeds + Kalonji (onion seeds or nigella seeds): soak it overnight. Then grind it with curry leaves + hair oil + yogurt (or milk and lemon)
Onion juice + Coconut Oil: For this, grate onion then take it in a cloth and press it to take out all the juice.
Apart from all this, proper food, drinking plenty of water, staying fit, and happy are few other pointers that we all should follow. If we are happy inside, it will reflect on our face too. Keep smiling always!!
So, I hope I have given you plenty of options. For this post, I would like to thank all my friends who have shared their beauty tips with me and my readers. So, Mammas, pamper your skin and hair with these home based tips. We have everything in our pantry. What we need is some time for ourselves. Go steal it. You deserve it.
Disclaimer: These are purely my thoughts that I have collected from different sources and my personal experience. Please understand,  every skin and hair type is different and so are the needs. Do not consider these remedies as a solution for your skin or hair related issues. If you are facing any particular skin or hair related issue Or if you are allergic to any of the above mentioned ingredients, then consult your doctor before trying out anything new.