If one thing that excite the kids when they think about their birthday is which theme will it be? Now a days, with TV and social media and their friends birthday parties, they make up their mind way well in advance for their next birthday. Arranging party planner and getting all the things is expensive. There is lot of scope for us to organize a decent birthday party with little bit of planning. Today, Anjana Bhartia is going to solve our problem with 7 cool gender neutral birthday party ideas.
Top Gender Neutral Birthday Party Ideas
A Blue superhero or a Pink princess theme have become synonymous when is comes to
birthday party themes for boys and girls. Imagine a birthday party that is gender neutral, sounds amazing doesn't it? Here are Top 7 Gender neutral Birthday Party Ideas which you can  try out for your son or daughter.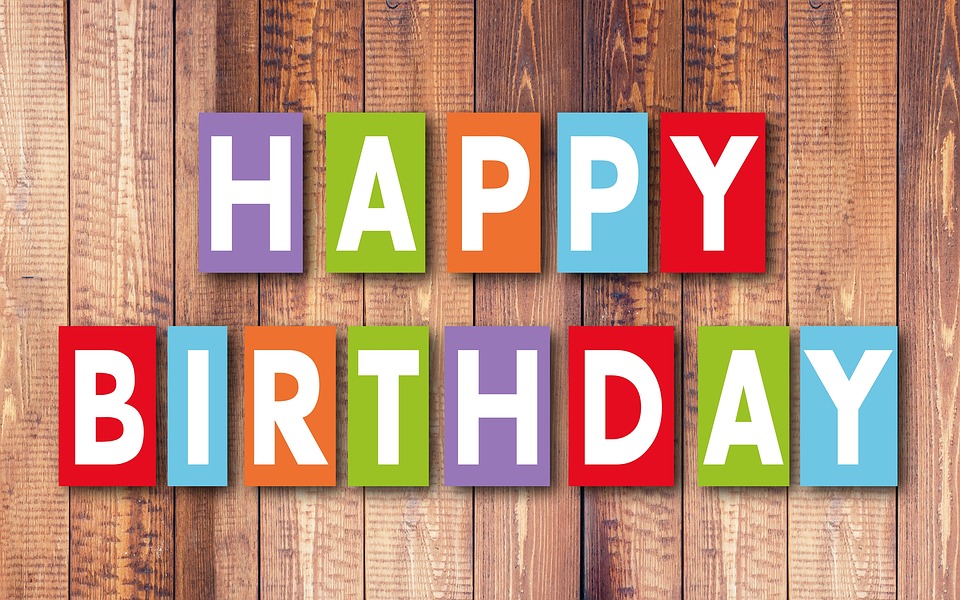 Scientist theme birthday party
A scientist theme party is an amazing idea if your child is 6 years plus and loves science and experiments. The theme can include simple science experiment which can be enjoyed by both child and adults. It can be easily done with basic items from your kitchen like baking soda, vinegar and some food color. If your child is a science enthusiast and has done projects previously, make sure to display them around the party area to add to the decor.
Planning Ideas:
Apart from basic party supplies like bowl, cups, tissues and decor, you can rent science
equipment like
1. Lab coats
2. Magnifying glasses
3.Test Tubes
4. Flasks
5.Safety goggles
Invitation ideas
You can print out the invitation card in the shape of lab coat or beaker and write the invite.
Food Ideas
1. Serve the welcome drink in test tubes and beakers.
2. Serve cupcakes with the initials of guest similar making them look similar to the periodic table.
3. Cut the sandwich in the 4 parts and write elements abbreviation on it with ketchup.
Rainbow Theme Birthday Party
Kids love color. To decorate the entrance, you can make use of balloon banners in an arch
shape, similar to the rainbow with all 7 colors.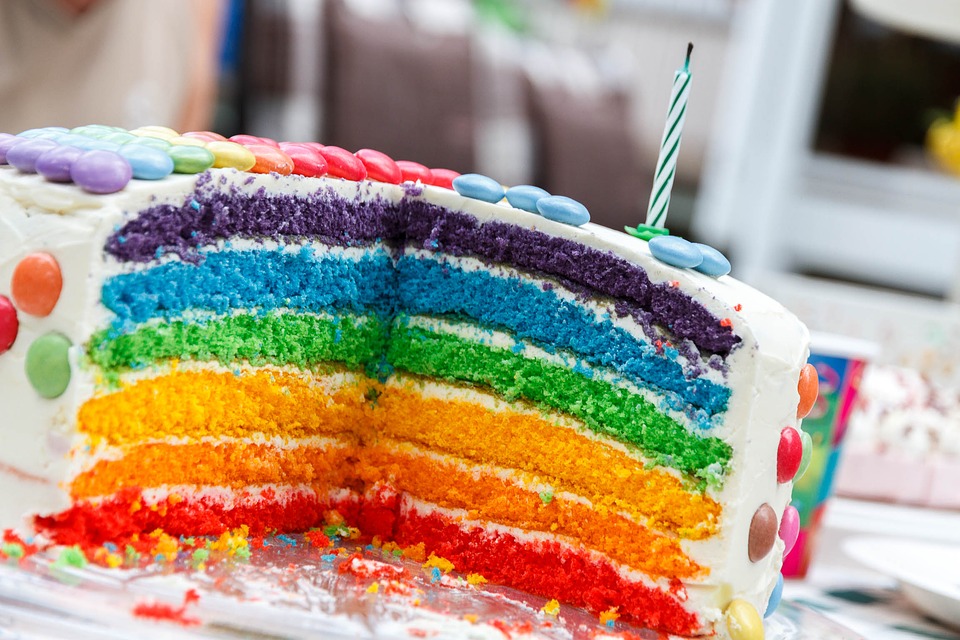 Planning:
1. Decorate the table with candy like M&Ms, Gems, and Skittles.
2. Paint the kid's face with safe and non toxic face paints.
3. Decorate the table with flowers like rose, sunflower, daily etc.
Invitation Ideas
1. Write the invitation with multicolored glitter pens.
2. Attach a rainbow-colored lollipop with each invite.
3. You can also attach a multicolored bead bracelet for each guest to wear to the birthday bash.
4. Keep the dress code as rainbow theme and ask the kids to incorporate as many colour as they want!
Food Ideas
1. Serve rainbow colored cupcakes.
2. Multicolor fruit platters can also be served which will make a healthy snack option.
3. Serve edible rainbow rings and lollipops
4. Rainbow drinks to add colour to the festivities.
It is fun to play with colors, the kids can get little messy. You can provide canvas and papers to each kid and some water colors and let them get creative. Do these activities in the lawn or someplace your furniture and carpet don't get ruined! You can also do competitions and arrange activities like
1. Blindfold painting
2. Bubble or cloud painting
3. Spray painting with a toothbrush
4. Using play dough to create a sculpture.
5. Painting their initials.
Invitation Ideas
1. Use white paper and multi color pens to write the message.
2. You can send a small box of crayons along with each invite.
3. Tie the card with colorful satin ribbons.
Food ideas
1. Serve fresh fruits in colorful bowls.
2. Decorate homemade multigrain or sathu maavu cookies in the shape of crayons.
3. Serve colorful fruit drinks.
Travel Theme Birthday Party
Everyone loves to travel and kids are naturally curious to explore the world. You can make use of globes, maps, travel bags as decor. Decorate the venue with cutouts of clouds and palm trees. Do a fake beach with a beach umbrella and a Sun cutout. You can also use miniatures of the Eiffel tower, pyramid and other famous places around the world. Give revolving globes to kids as a return gift.
Planning
1. Give hat and sunglasses to each kid as they enter.
2. Ask them to wear the native dress of the country of their choice.
3.Play games revolving around a specific country's currency, national sports and leaders.
Invitation ideas
1. Write the invitation in jet/suitcase shaped paper or give them small and cute little passport
as an invite.
2. You can also think of attaching a small Chinese fan to the invite.
Food idea
1. Serve different cuisines from a couple of countries.
2. Serve coin pizza or cupcakes with country initials.
3. Eat party snacks with chopsticks if the kids are up to it!
Little Chef Themed Birthday Party
Get an apron and chef's cap for the little ones and let them explore the world of cooking. Help them in creating their own pizza with their favorite toppings and then bake these pizzas and serve. Let them also try baking by mixing the cake ingredients using healthy options like oats and ragi.
Planning
1. Decorate the entire venue with kitchenware, aprons, mixing bowls, measuring cups and
spoons.
2. Allow the kids to experiment with different food and flavors by giving them a mixing bowl and letting them create their own unique dish.
Invitation Ideas
1. You can make the invitation card similar to a menu card with a cute chef's hat.
2. You can also send a homemade cookie along with each birthday invite.
Food Ideas
1. Let the kids create their own unique pizza with their favorite topping and then serve this.
2. Let the kids chop fruits and then serve this on a fruit platter.
Book Theme Birthday Party
If your kid is a bookworm and an enjoys stories then this theme will be perfect for you.
Decorate the venue with paper cuttings, book markers, classic books and sticky notes.
Planning
1. Allow the kids to use some fancy dress ideas and come dressed as their favorite book
character.
2. Mention in the invite that the kids can carry their favorite books too. These they can swap
with their friends at the party!
3. Ask the kid to explain their favorite character and start an animated discussion on any series.
4. Arrange a puppet show about stories like three little pigs or Cinderella.
5. Let the kids do an activity like decorating the bookmarkers with colors.
Invitation Ideas
1.Create a mini book invitation with many colorful papers.
2.You can get customized invitations with a short story of your kid's childhood on them.
Food ideas
1. Coordinate the snacks with any popular book series. For example Harry Potter books are
famous for butter beer and treacle tart.
2. Fruit Salads in the shapes of different characters. Like you could a caterpillar for the the book The Hungry Caterpillar.
Use inflatable animals and soft toys to up the decor. You can also use actual leaves and hang them from curtain rods to give a jungle kind of feel. Get some Mowgli music or other animal sound music and play it in the background. As each child enters, you can give them an animal mask and a hunting cap.
Invitation Ideas 
1. Print out an invitation in the shape of a leaf. Ask the kids to come dressed in shades of green or brown or maybe even as their favorite animal. 
2. The invitation could say "Are you ready for a safari?"
Food Ideas
1. You can make cookies and cut shapes out shapes with a palm tree, elephant and giraffe cookie cutters. 
2. You could also serve drinks from a table which has a sign saying "The Watering Hole" 
Decor Ideas
1. Use animal cut outs to decorate the venue. 
2. If you have animal print bed sheets or scarves, you can use them as well. 
3. Hang lanterns if you have them, to give a dense jungle feel. 
Arranging a theme based birthday party may seem  overwhelming but it needs your creativity, planning and few extra touches!! Make your kid's next birthday fun with these ideas.
Author Bio: 
Anjana Bhartia is a mommy blogger at MommyRepublic.in. She describes herself as an
imperfect mom stumbling through motherhood, discovering the joys of natural and attachment parenting along the way.