Today's recipe is very simple yet very tasty and perfect for traveling, as a teatime snack, or as a lunch box option. Its Masala Puri. This is a typical Marathi dish and often called Tikjat Mithachi Puri. Tikhat is red chili powder and Mith is salt.This is pretty common as food to be taken along during traveling. There are many variations that you can experiment on . You can fill these puris with some stuffing like potato, lentil. The most common kind is the plain or salted version which is eaten as bread with any curry.
When we are talking about Puri, how can we miss talking about Kachori. Kachori is a flaky fried bread that is very popular in North India.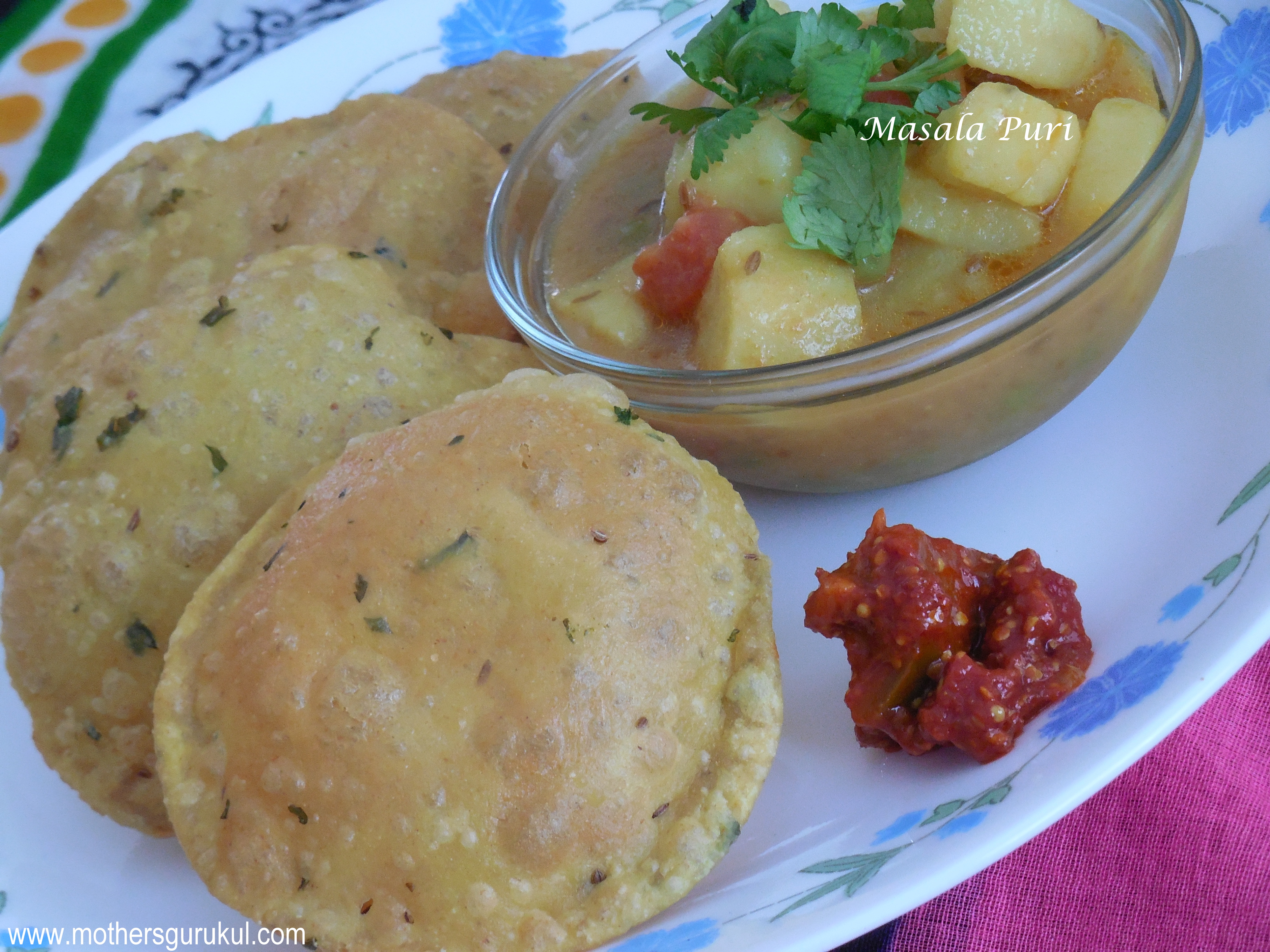 You will need:
    ¼ cup of besan (chickpea flour)
    ½ tablespoon of red chilli powder
    Pinch haldi (turmeric powder)
    ½ teaspoon jeera seeds (cumin seeds)
    ½ teaspoon ajwain (carom seeds)
    2 tablespoon cilantro leaves, I used 1 tablespoon Kasoori methi (dried fenugreek leaves)
Water- for kneading dough
Let's make masala puri:
    Heat 1 tbs. oil and 1 tbs ghee in a pan and set aside.
    In another pan, roast the jeera and ajwain seeds – powder coarsely
    In a large bowl, add the flour, besan, chill powder, turmeric, coriander leaves and salt
    Make a well in the center of the dish and add the hot oil/ghee and roughly powdered jeera and ajwain.
    Combine all ingredients and using a little water, knead into stiff dough.
    Wrap this dough in a cling film or cover with a bowl and set aside for 30 minutes. Knead again for a few minutes till smooth.
    Divide the dough into small round balls. Smear oil on your palms and take one at a time and roll out into thick puris.
    Heat oil in a kadai on medium high and slide the puris in one at a time. Flip over with a spatula and press on the puri gently to make it puff up. Remove when golden brown. Your masala puri is ready to be served!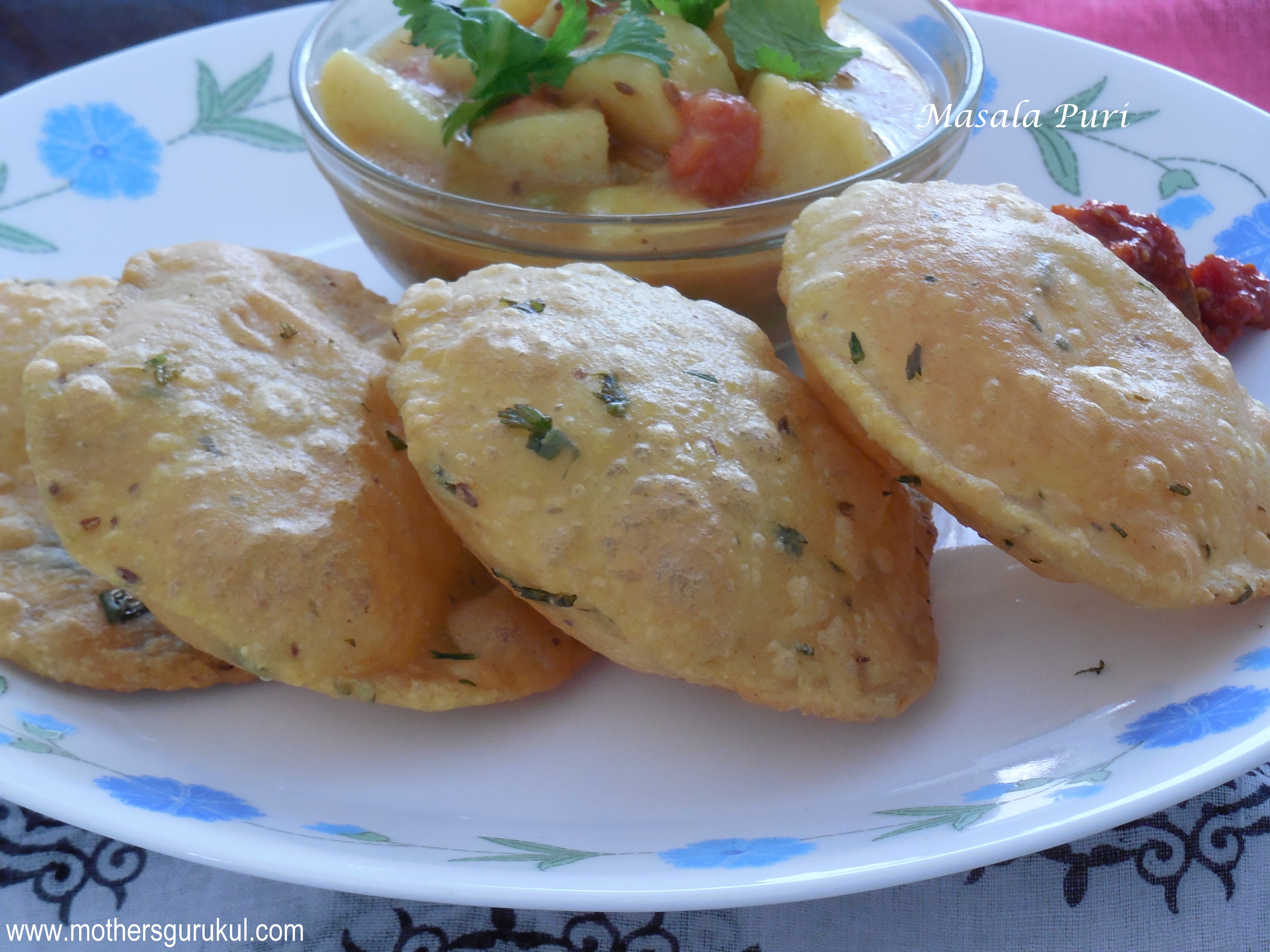 Note:
Try not to roll them out too thin or they will not swell up.
Make sure to use a dab on oil on each puri before rolling out.
Serve them with potato curry, pickle. Kids like it with jam too.
you may like: Khasta Kachori