Happy Makar Sankranti to all of you!! Alike every year, this time also I made Makar Sankranti Special- Til Burfi. But since I had very less time to prepare it, I followed a very easy and straight forward method. And it came out perfect. Usually for til burfi, we have to make syrup first. But in today's recipe, there is no syrup. Just mix sesame, sugar, ghee, and milk. That's it. Your til burfi will be ready in no time. So let's make it. For this recipe, I took 7 cup burfi recipe as the base and changed few ingredients and quantity. Til release it's own oil. So, I reduced the amount of ghee and instead of besan and coconut I used  sesame.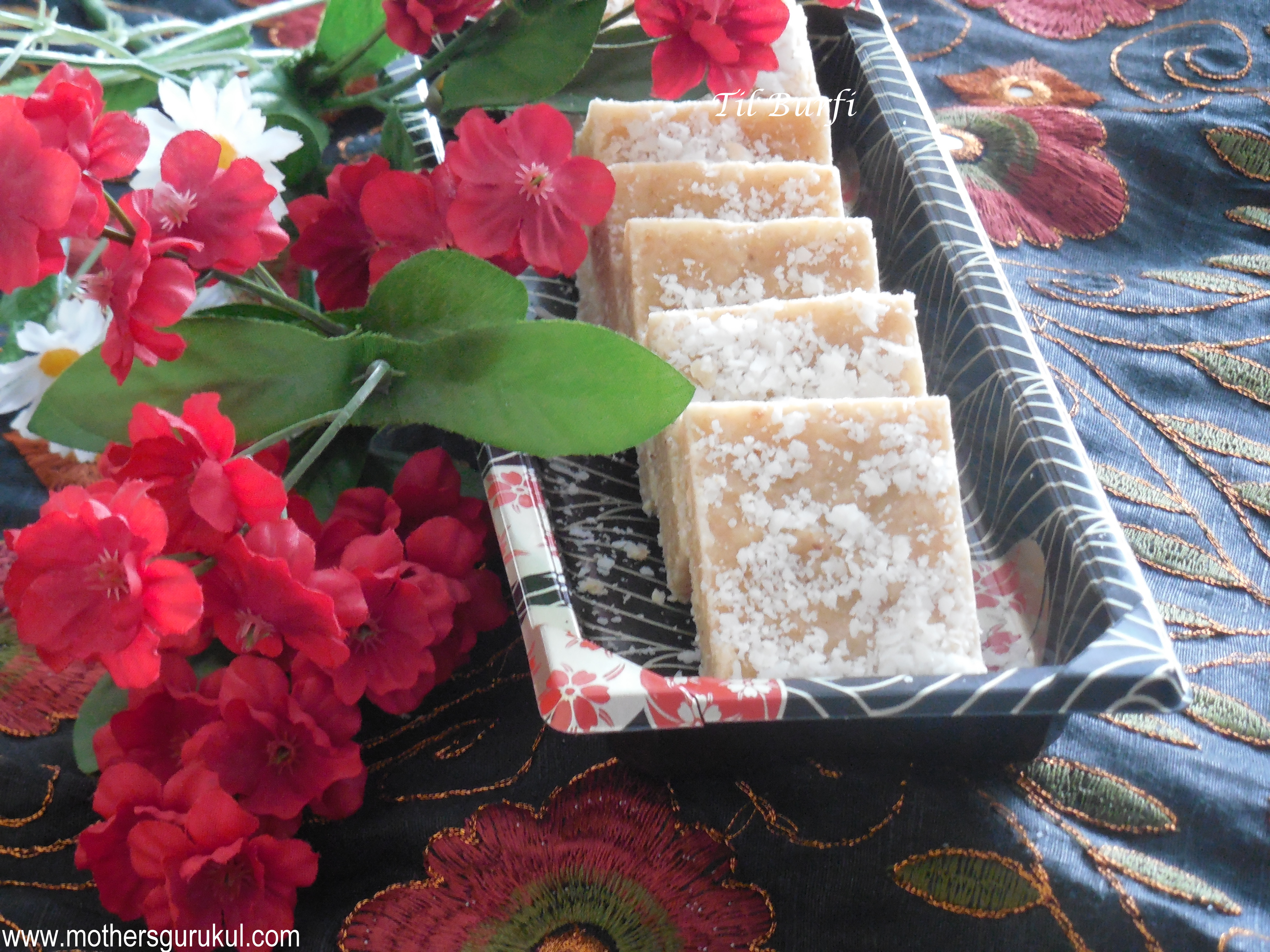 i
You will need:
Coconut –  to garnish (optional)
Preparation:
First dry roast the sesame and coarsely grind them. Keep it aside.
Grease a plate. Keep that aside too.
In a non-stick pan, add ghee. Let it melt.
Add all the other ingredients. Keep stirring.
After few minutes, you will see the mixture will start to get thicken and leaving it's sides.
Once you see the mixture leaving the sides, transfer it to the greased plate.
Once the mixture is set in the plate, cut it into squares or any shape with a greased knife, but do not remove the pieces until it is coll down completely.
And you are done!! Enjoy!!
You may also like: Til Burfi