Alike every Diwali, this year also I made all the snacks and sweets. I wanted to try something new this time. Since I am participating in the #Write Tribe challenge so writing and managing regular stuff is already taking most of my time, Diwali preparation was also added to that. So, keeping the time constraint I have nowadays, something quick, few ingredients was my option. Coconut-Paan ladoo, I saw couple of months back on one of my Facebook friend's page. I couldn't find the recipe but just guessed that it must be regular ladoo with Paan in it. They looked so tempting. I wanted to add gulkand as the filling but I ran out of it and my Indian store didn't have a small box so I skipped it.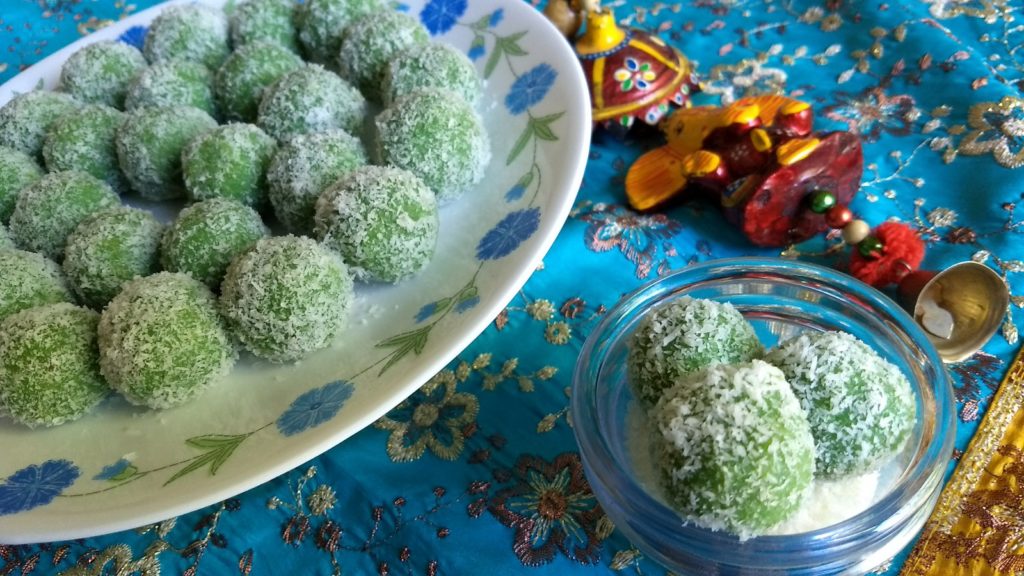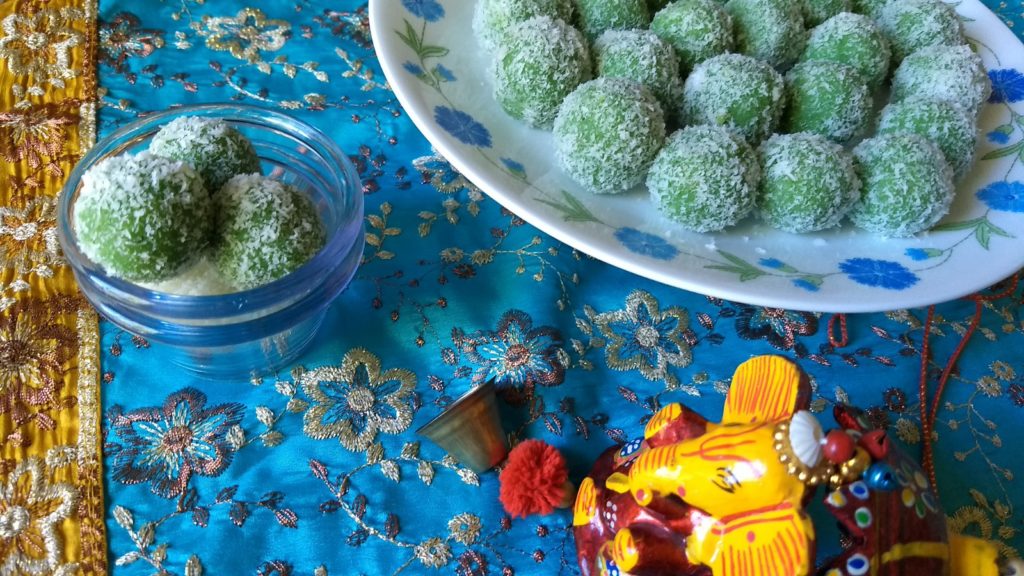 When it comes to quick desserts, Condensed milk fit my handy option. The process was very simple and straight forward. Just 3 ingredients – Desiccated coconut, Condensed milk, and off course our king of the day Paan/ Beetle Leave. I was praying that my little one should sleep while I finish making these.  They were ready in no time. It took me just 1/2 hour to do blending, roasting and rolling. So, lets make Coconut-Paan Ladoo. You can also call them Paan Bites. These are perfect for last minute dessert.
You will need:
Number of ladoo : 28 ladoos
Dessicated Coconut: 2 cups + little extra (for coating)
Condensed milk: 1 cup
Paan/Betel leave: 5-6 (mine was big)
Ghee – 2 tablespoon
Green food color (optional)I didn't use it.
Lets make them:
Roughly chop paan and blend it with condensed milk.
On a medium-low heat, in a non-stick pan, add ghee and then coconut. To this pour in the condensed milk and paan mixture.
You will see the mixture will start coming together. Turn off the gas.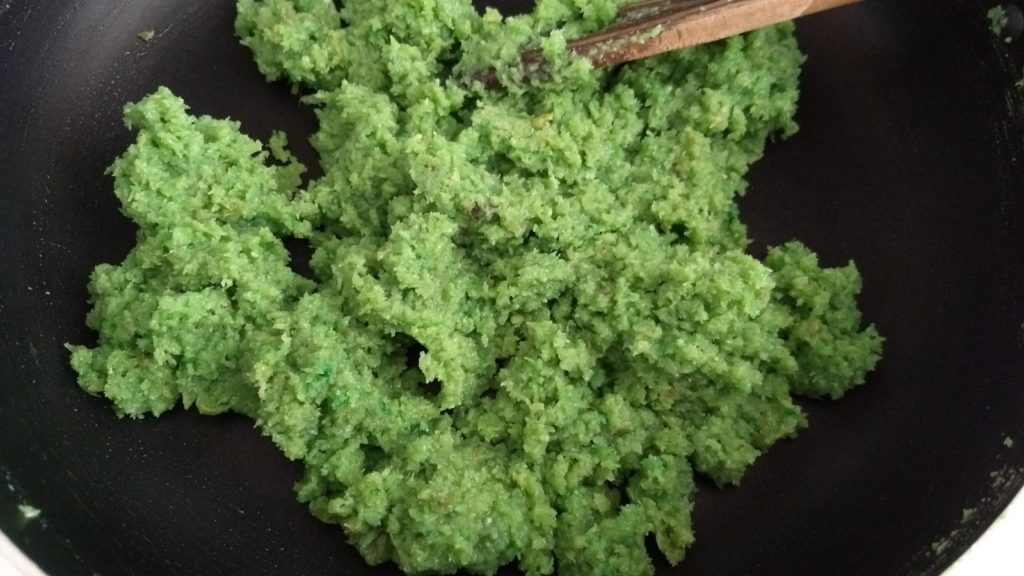 Transfer it into a plate and let it cool down. If you are in rush,leave the plate on refrigerator. (I did this)
Now, start taking small portion and roll it into small balls. Once you are done rolling all, coat each ball with the reserved coconut.
If you plan to fill gulkand in it then, make the filling separately. After you take a small portion of the coconut mixture, add this gulkand mixture and bring the edges together and roll to form a ladoo.
Keep it in airtight container. I preferred to keep it in the refrigerator.
I am taking part in The Write Tribe Problogger October 2017 Blogging Challenge
#writebravely #writetribeproblogger