There are few vegetables that kids do not love to eat. We have to think ways so that kids will eat it with interest. One such vegetable is Beetroot also called Beet. Beetroot is low in fat, full of vitamins and minerals and packed with powerful antioxidants. Packed with essential nutrients, beetroots are a great source of fiber, folate (vitamin B9), manganese, potassium, iron and vitamin C. Beetroots and beetroot juice have been associated with numerous health benefits, including improved blood flow, lower blood pressure and increased exercise performance. Beets are highly nutritious and "cardiovascular health" friendly root vegetables.
Beetroot can be consumed in form of juice or boiled or just raw. Today we will be making Beetroot cutlets. You can pack them as lunch box item, serve them as appetizers. They are very easy to make. No cooking. Just grate the beetroot, mix it with other ingredients. Then form cutlets and shallow fry. That's it.
Ingredients:
Potato – boiled and mashed – 1
Carrot – grated – 1/4 cup
Ginger-Garlic-Green chili – crushed
Pav Bhaji masala – to taste (optional)     (available at Indian grocery store)
Semolina – for coating     (available at Indian grocery store)
Amchur (raw mango powder) – ¼ teaspoon   (available at Indian grocery store)
Bread crumbs – 2-3 slices
Let's make it:
Peel the beet root and grate them.
Add rest of the ingredients except semolina.
Mix well. Make small balls and roll them into desired shape.
Coat them with semolina from both the sides.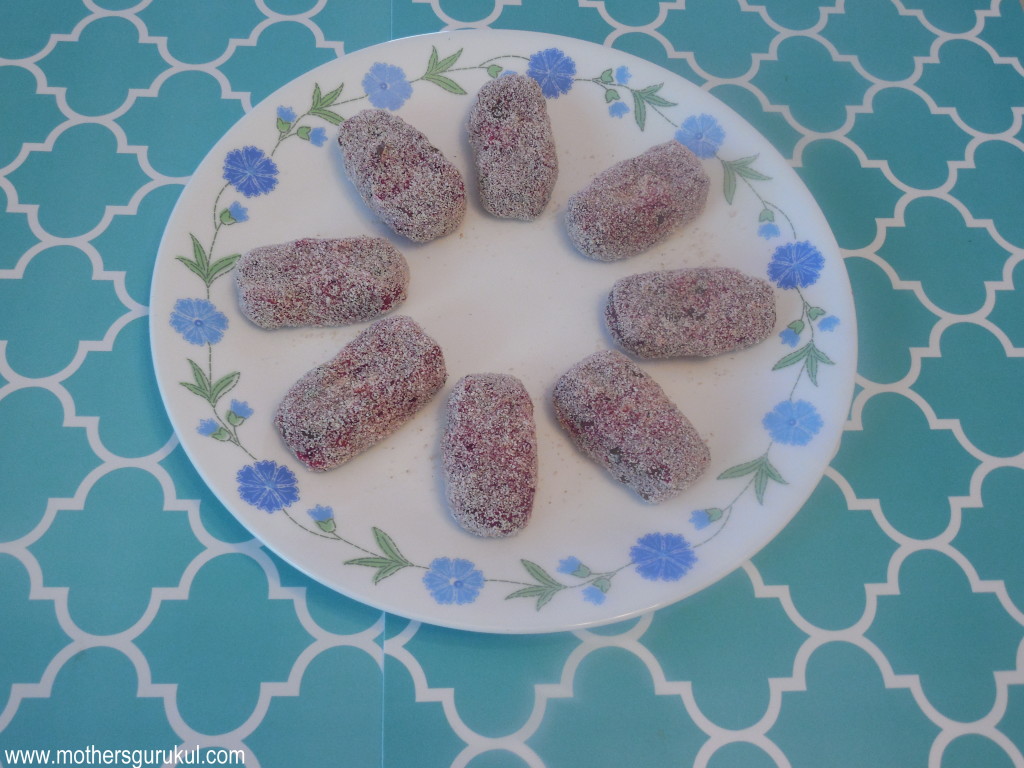 Heat oil in non-stick pan.
Shallow fry them nicely on both the sides. They will not be golden brown because of semolina. If you coat them with bread crumbs then it will be golden.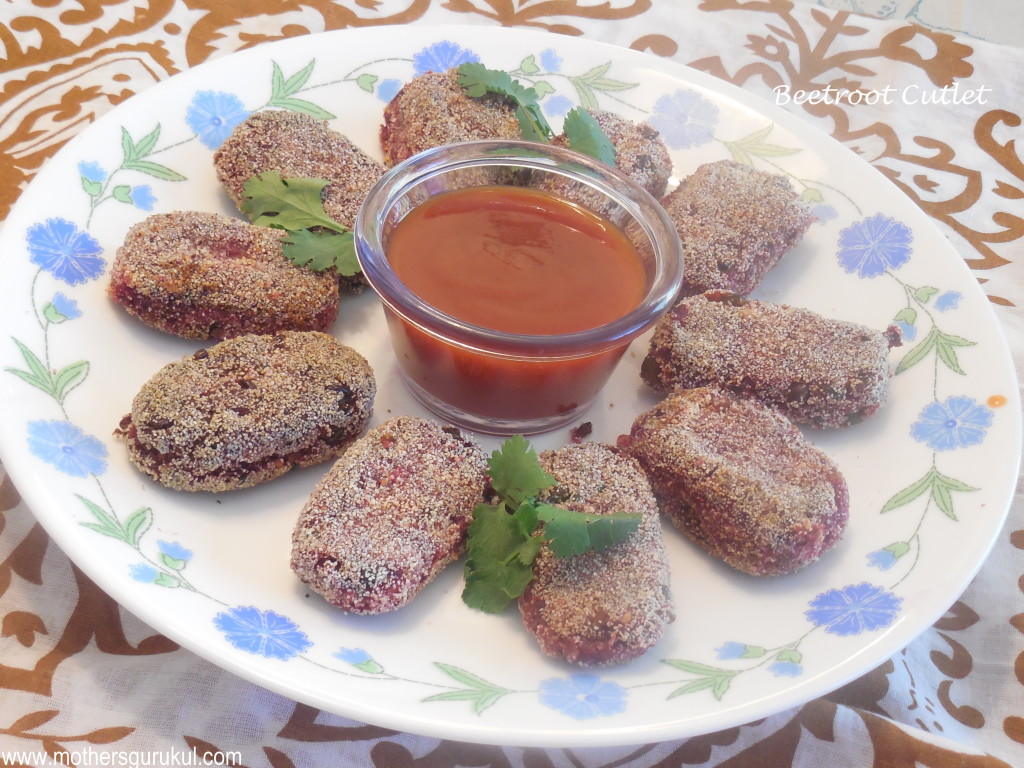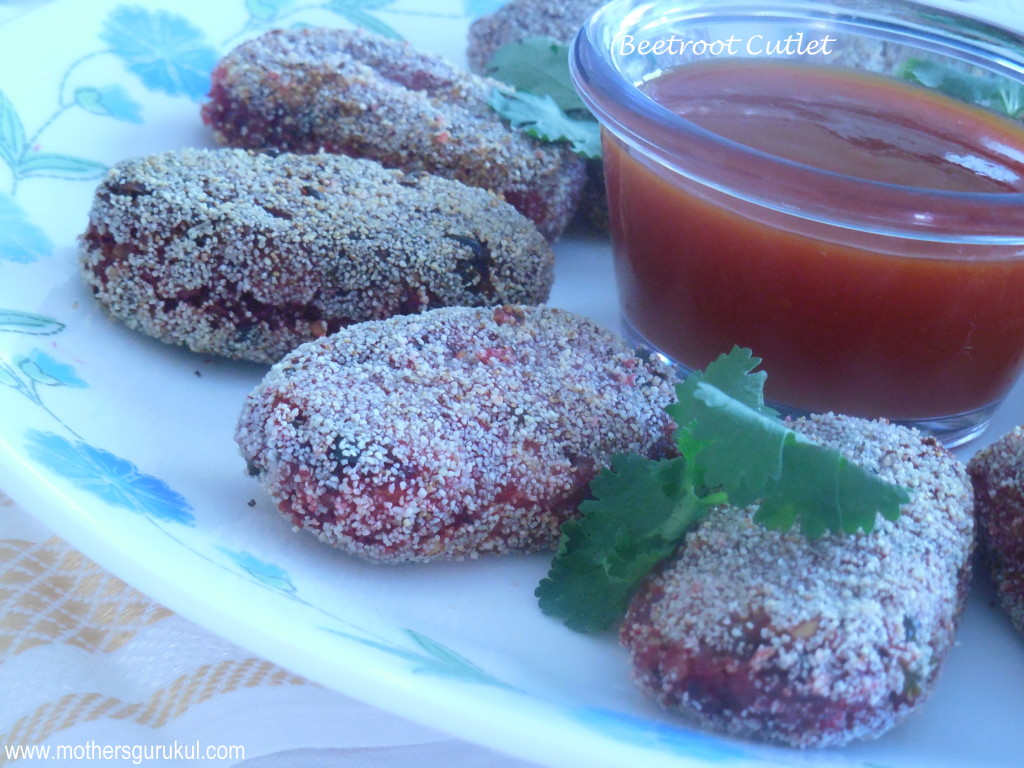 Serving suggestions:
You can have it in sandwitch.
Use it for frankie or wraps or sliders.